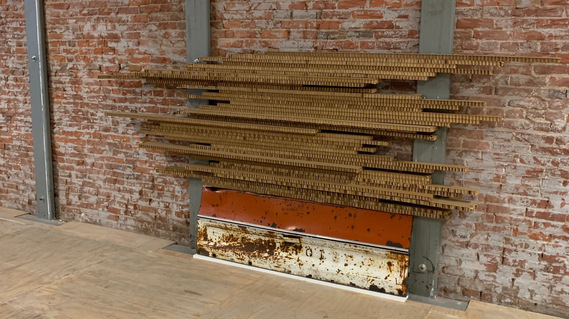 "Truck Full Of Lies" - 2019
Artist Statement:
Focus on waste: all forms of waste — environmental, human, time, money, energy — inspire my work and rule my life.
My art is defined by the transformation of waste into object of beauty in a multidisciplinary fashion. The work is executed in a variety of forms including sculpture, painting, multimedia, or any combination thereof. Though above all these are a the duality of vision when viewing the pieces and finding the beauty often overlooked in the simplest items.
"Truck Load of Lies", is a repurposed wall sculpture composed of found objects, truck tailgate and honeycombed packing material, which represent a precarious load of lies accumulated over a lifetime.
From Studio to Three Rivers Arts Festival